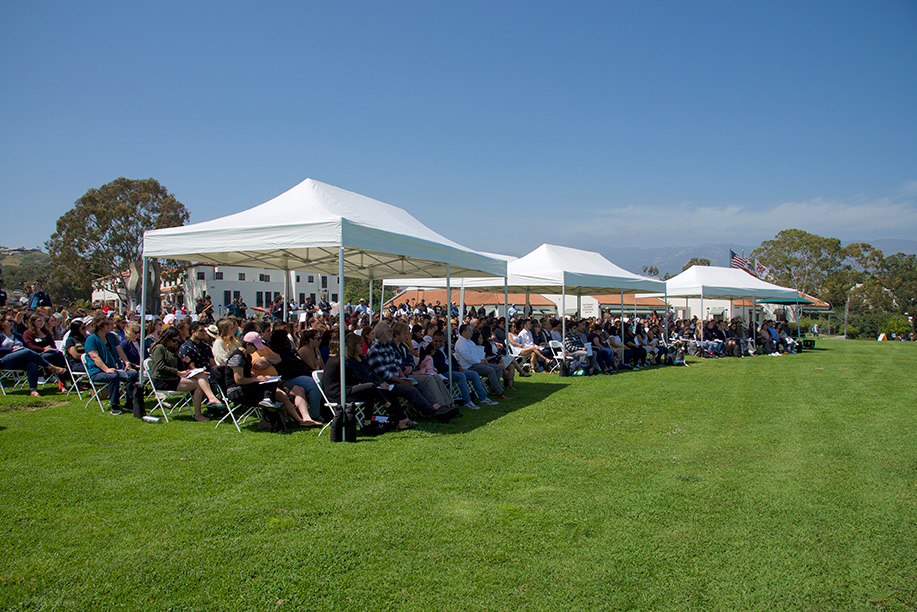 SBCC Scholarships
Scroll down to see important information and deadlines regarding Santa Barbara City College Scholarships
Santa Barbara City College offers a great variety of scholarships to its current, transferring and newly incoming students.
Scholarships are awarded based upon a combination of financial need, academic achievement and community/campus involvement.
Scholarships are only one form of financial aid available to students. To be considered for other types of financial aid, students should either complete the FAFSA (Free Application for Federal Student Aid) or the California Dream Act. Instate students may qualify for a waiver of their enrollment fees and should complete the California College Promise Grant.
Scholarship Opportunities at SBCC
The Scholarship Opportunities Booklet list all scholarships with descriptions and criteria, along with application information.
Awarded an SBCC Scholarship and transferring to a 4 year college or university or an advanced vocational school? Get your scholarship transferred!
If awarded a scholarship, it will be posted to your Financial Aid Award Letter in Pipeline after the student meets the requirements for their scholarship. The scholarship will be disbursed at the beginning of each semester as long as the student meets the disbursement criteria, with half disbursing in Fall and half in Spring.
Additional questions, comments, or concerns? You can also contact the Scholarship Coordinator by email: scholarships@pipeline.sbcc.edu
Deadlines for Scholarship Applications
Study Abroad Scholarship Information
*To be eligible for the SBCC Study Abroad Scholarships students do not have to be accepted into the program, but program applications need to be on file with the Study Abroad Office to be considered for the scholarship awards.
**Study Abroad financial aid opportunities

Workshops and Helpful Tips
Zoom link:

Thursday, January 26th 10:00am – 12:00pm

Tuesday, January 31st 9:00am – 11:00am

Monday, February 6th 9:00am – 11:00am

Wednesday, February 15th 2:00pm – 4:00pm

Tuesday, February 21st 1:00pm – 3:00pm

Friday, February 24th 10:00am – 12:00pm

Monday, February 27th 10:00am – 12:00pm

Thursday, March 2nd 10:00am – 12:00pm

Friday, March 3rd 11:00am – 1:00pm (Deadline 3/3/23 11:59pm)

You will need to upload your most current unofficial academic transcript.

Using the Google Chrome browser (en español)
Using a Chromebook (en español)

Current SBCC students, follow

Step 3A

in the PDF instructions above (Estudiantes actuales de SBCC, sigan el

Tercero Paso A

en las instrucciones anteriores)
If you are a high school student, or coming from a different college to SBCC, follow

Step 3B

in the PDF instructions above (Si es estudiante de escuela secundaria, o viene de una universidad diferente de SBCC, siga el

Tercero Paso B

en las instrucciones anteriores.)



Complete the Annual Application

to be considered for SBCC scholarships

If other applications appear, you may complete them as well if they apply to you
Study Abroad

applications are only for Study Abroad programs and do not require the Annual Application

Application Based Awards

Based on the information on your Annual Application, you are automatically matched to the criteria for the various scholarships
You are automatically added to the applicant pool as a potential candidate

Nomination Based Awards

These scholarships are by nomination from faculty/staff only
You will need to contact the department staff/faculty/chair for more information on how you may be nominated